VAddy issues a verification file for each host; do not delete it after you have registered your server.
If this file ever disappears, you will no longer be able to update crawling stats or scan your server.
Adding a server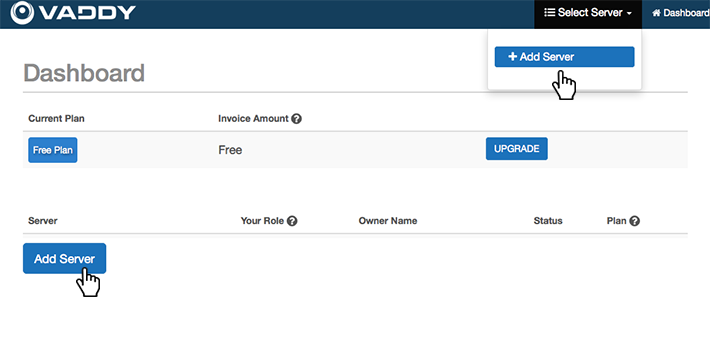 To add a server, select Server List from the menu in the sidebar and then click Add Server.
Adding a FQDN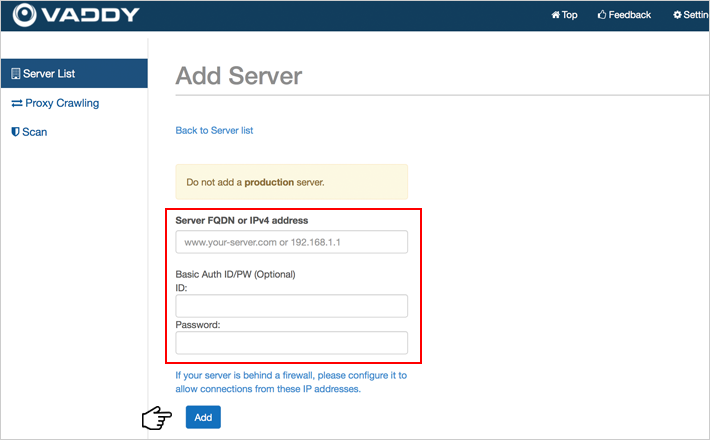 Type the FQDN or IP address of the server that will be scanned and then click the Add button.
Do not contain "http://" or "https://" in this field. We support both http and https.

If the server uses basic authentication, enter a user ID and password.
Do not enter the FQDN of your production environment!
Installing the verification file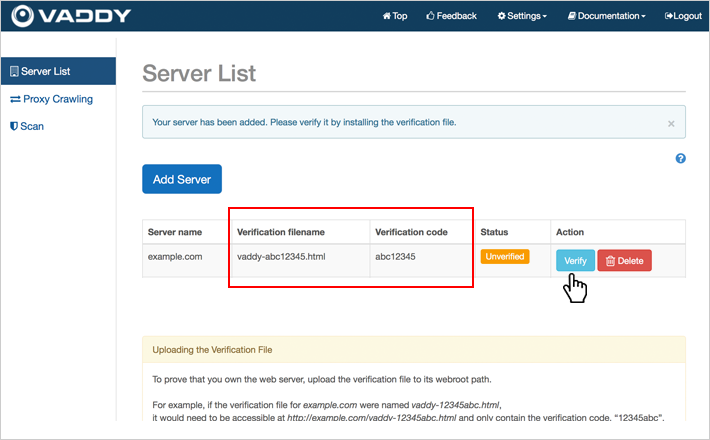 When you have finished adding your server, you will see a verification code and a verification filename. Create a new file that only contains the verification code, save it with the verification filename, and then upload it directly under the webroot path of your server. Once you've uploaded the file, click Verify.
For example, if vaddy-12345abc.html is the verification filename for example.com, install the file at http(https)://example.com/vaddy-12345abc.html. This file should only contain the verification code "12345abc."
When you click Verify, VAddy tries to connect port 80(http) for checking verification file. If it fails, VAddy tries to connect port 443(https).
Successful verification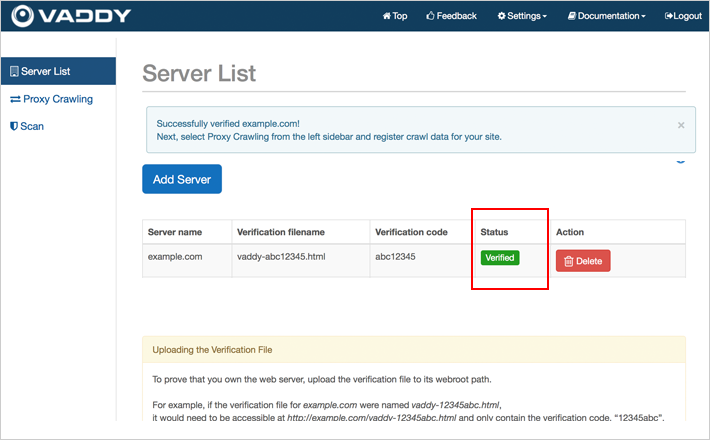 If the verification file has been uploaded correctly, your server's status will change to Verified.
Verification failure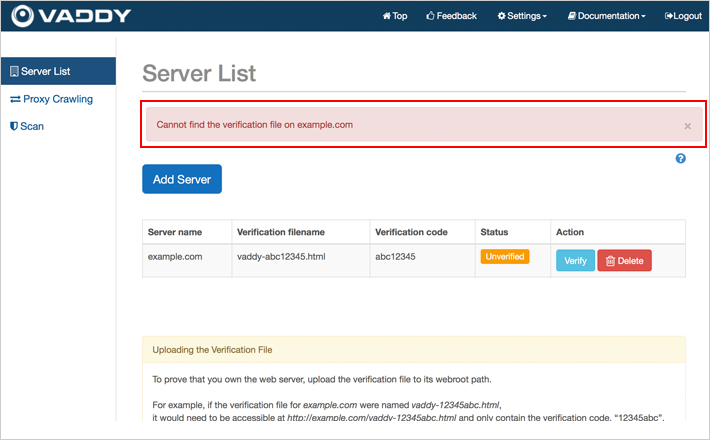 If the file could not be found, you will see a message similar to the one above. Confirm that you have uploaded the file correctly and then click Verify again.