First create a project and register a domain name (server) to scan for vulnerabilities.
Note that VAddy can only scan web servers that have been registered in advance.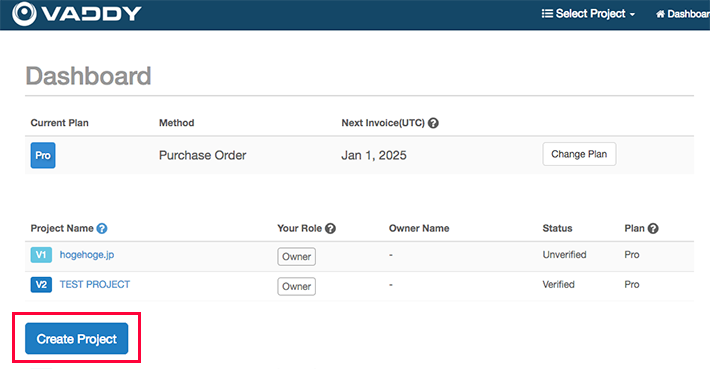 From the Dashboard, click Create Project.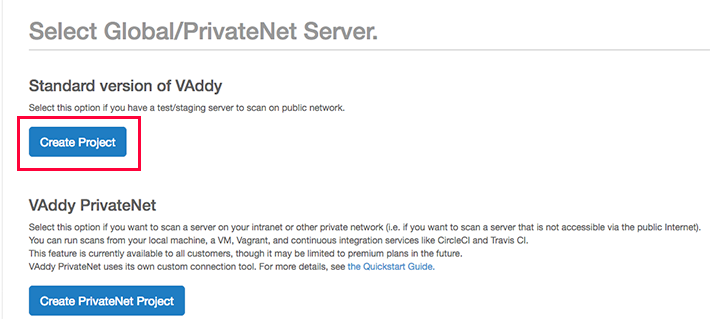 Under VAddy (Standard), click Create Project.
For information on how to use VAddy PrivateNet, see the VAddy PrivateNet Quickstart Guide.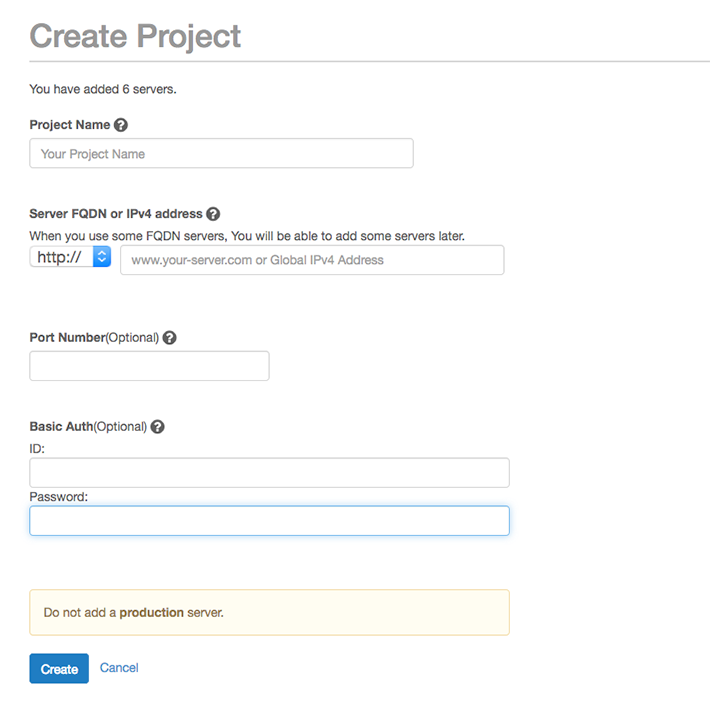 Enter a project name along with the domain name or IP address of the web server to scan for vulnerabilities. Fill in the fields for the port number and basic access authentication credentials if necessary.
Do not enter the FQDN of your production environment!
Installing the verification file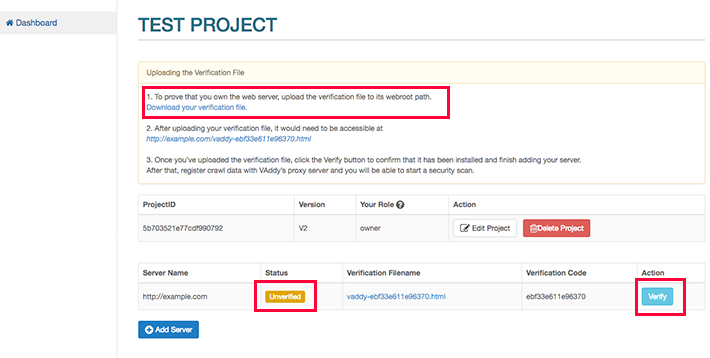 Next you will need to upload the specified verification file to confirm that you are the owner of the registered web server. Download the verification file from the VAddy admin console and then upload it directly under the webroot path of the server that you just added above.
You must upload the verification file to every server/domain that you register with your project.
Click Verify when you're done uploading the file. Once the verification process is complete, your server's status will change to Verified; make sure that all of the domains registered with your project have been verified.
Leave the verification file on your server even after it has been verified. If you delete this file, you will no longer be able to run scans on your server.