From the navigation bar at the top of your admin dashboard, click your user name. A dropdown menu will appear; select Payment / Billing.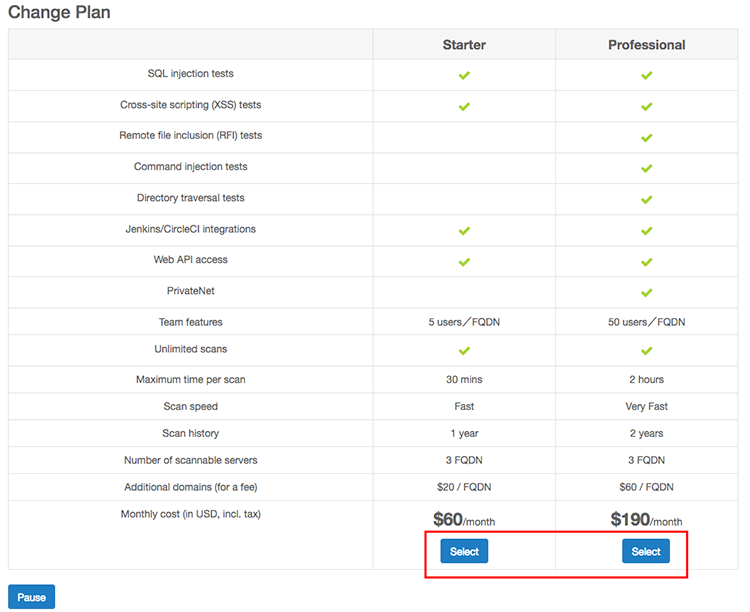 At the bottom of the column for your desired plan, click Select.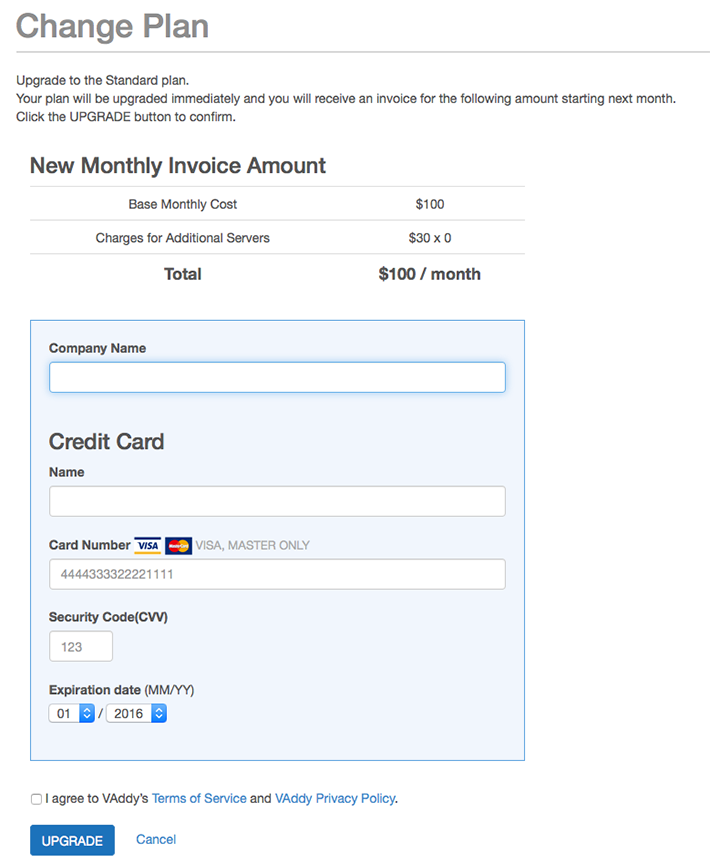 Once you've entered your company's name and payment information (a credit card number, security code, expiration date, and cardholder name), please read our Terms of Service and Privacy Policy. If you agree to these terms and conditions, select the checkbox and click UPGRADE.
We only accept payment via Visa and MasterCard at this time. Please contact info@vaddy.net if you have a credit card issued by some other company.
You can begin using your new plan as soon as we have finished authorizing your card.